Concierge and Doorman
Concierge
When your guests require something extra, dinner reservations, reservations at the spa, suggesting the best places to shop for example the Concierge is there to assist them.
The Concierge can be one of the most valuable assets your facility has to offer. They are there to help make your patron's stay memorable. From handling messages, making reservations at those "hard to get reservations at restaurants", to obtaining tickets to the hottest new show in town, the concierge can make your patron's experience that much more special.
Many times the Concierge interacts with the patron as soon as he or she arrives at your property. Their knowledge of local restaurants and entertainment is invaluable, coupled with their ability to get reservations for those extra special places, the concierge can be the hero of the day for your patrons.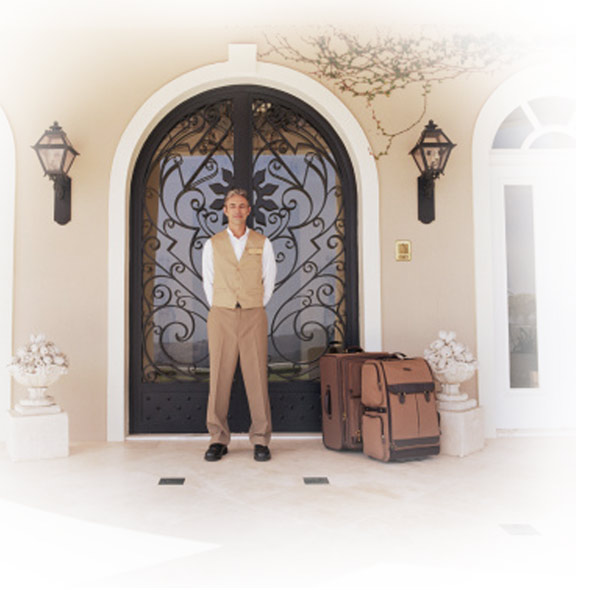 Doorman
A Doorman works at apartment buildings, hotels, large business buildings or nightclubs. They may function as a porter, assisting people from their cars and bringing their luggage to their rooms.
But sometimes they merely open the door of the establishment, ushering people inside. When a guest arrives at your hotel their experience starts before they enter your lobby; the Doorman sets everything into perspective for your guests.
A Uniformed Doorman, smiling and offering a greeting that welcomes the guest to your facility makes guests and visitors feel welcomed. Seven One Seven Parking Enterprises trains our Doorman to be professional and a vital part of the front-door staff.
Look to 717 Parking for distinguished concierge and doorman services.
Want to Find Out More?
Ask Us About Concierge & Doorman Services
Contact us today to find out more about our valet parking, hospitality or transportation services. Benefit from our extensive experience in the parking industry at your facility. Contact us to request a proposal or if you have questions about your parking needs.
Call Today
1-800-310-PARK
- Or -